Maps Page
Page last updated: 5 February 2008
We have managed to establish that most Blaber family branches have connections with Lewes, East Sussex, England, and the surrounding area. We don't know if that is where the name originated - still a lot more research to do before we know where we came from in the first place.
The first map will give you an idea of the immediate vicinity round Lewes. Below the map is a hyperlink to a map of Lewes and the surrounding area, from which you can move in any direction, and to any part of the UK.
Please let us know is these maps are helpful, or if you have any suggestions for improvement.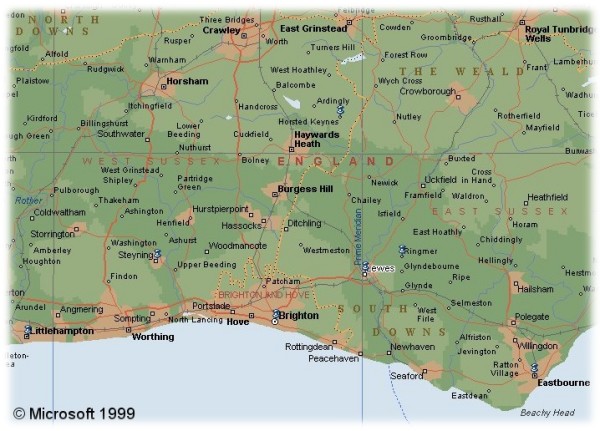 Click here for a map of the Lewes area. From here you can access maps of any part of the UK. Click on "+" or "-" below the map to zoom in/out. Click on the arrows at the edges of the map to move in that direction.
---
If you have any genealogy information or news about the Blaber family please go to the Guest Book or Message Board.

---
| Home | Guest Book | Index | Genealogy | GEDCOM Info | Family Trees | Family News | Message Board | Maps | Census Dates | Lewes Churches | English Years | Scottish Years

|

Where's John | Useful Facts |
© 2014 John Arthur Blaber