Global Family News
Page last updated: 9 December 2017
---
This page is for publishing Blaber family news, and messages. Addresses and emails will not be included unless permission is received from the person involved.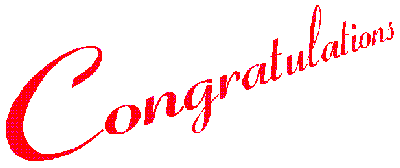 EQUESTRIAN – OLIVIA 'LIVVY' BLABER:

Having been placed third in her provincial zone, 12-year old Livyy and her horse, Maestro, qualified for and competed in the 1-metre jumper class at Provincial Championships in Caledon, Ontario in September 2017. Livvy earned 2nd Place in the 1.0 metre (3'3 foot) Mini Prix - an open all ages class of 30 plus riders.
****
EQUESTRIAN – OLIVIA 'LIVVY' BLABER:

Olivia Blaber, a young Wesley Clover Equestrian team member, moved on to Large Pony competition in 2015. While competing in her under-18 age class, Olivia finished 4th overall as well as 2nd overall in the under-12 equitation class in the Ottawa Division. She earned several ribbons at the Provincial Championships. She also competed in her first national show, collecting an 8th place ribbon. Olivia also competed in show jumping for the first time in 2015, earning a 3rd-place finish in that competition.
****
To William Craw and Jennie (née Blaber) of Carluke, Scotland, a son, Aaron Lucas, born 4:30 am on 28 December 2014. Aaron is a grandson of John Arthur and Myrtle Blaber, Scotland. Aaron weighed 8 lbs 6 ozs.

Left: Aaron at 1 day old
****
To Carolyn Puckett and Jason Smith of Grande Prairie, Alberta, Canada, a daughter, Amelia, born 27 December 2007. Amelia is a granddaughter for Jon and Florence Puckett. Amelia weighed 7 lbs 3 ozs.

Left: Amelia
****
Congratulations to Paul and Alison Stangeland on the birth of their son Ryan Michael Paul. Ryan was born on 2 July 2007 in Canada. A grandson for Hugh and Trudy Ritchie.
****
Congratulations to Joseph Oliver and wife Carrie on the birth of their son Kyran Oliver. Kyran was born on 10 April 2006 in Moncton, New Brunswick, Canada. He is the first grandchild for Jon Victor Oliver, eldest son of the late Joseph and Irene (Puckett) Oliver.
****
Congratulations to Philip and Gabi Blaber on the birth of their daughter Laura Anne Bigelow Blaber. Laura was born on 3rd August 2005 in Hamburg, Germany, a sister for Patrick Hubert Bigelow Blaber.
****
To Paul Blaber and his wife Lisa Dixon of Ottawa, Ontario, Canada, a daughter, Olivia Evelyn Blaber, born 25 February 2005. Olivia ("Livvy") is the 7th grandchild for Ken and Joyce Blaber of Kingston, Ontario, Canada. Olivia weighed 9 lbs 15 ozs.

Left: Olivia at 18 hours old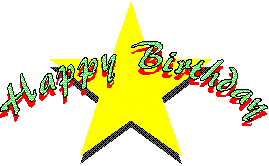 Happy Birthday to all members of the Blaber family whose birthdays occur this month.
And especially to Olivia (Livvy) Blaber who's 11th Birthday is today - 25th February 2016!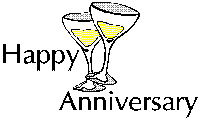 Congratulations to Lynne and Ray Vickson on their Golden Wedding Anniversary.

Friday, 29th August 2014, Victoria, BC, Canada.

Left: Lynne and Ray - 1964
Congratulations to all members of the Blaber family whose Wedding Anniversaries fall this month.
---
Our thoughts and condolences go out to the close families of those recently departed this life.
May Evra Graves Puckett Acorn
Victoria, British Columbia, Canada
Tuesday, 30th September 2014
May died at the wonderful age of 100 yrs and 6 months. She was a kind and generous woman with a tenacious spirit. Beloved mother of Lynne Vickson.
John Henry Seery Murray (Jack)
Slough, Berkshire, England
Wednesday, 3rd September 2014
Jack, aged 75, died in Wexham Park Hospital after a long brave struggle with cancer. Beloved brother of Myrtle Blaber.
Funeral was held at Slough Crematorium, 24th September 2014.
Jon Victor Oliver
Fredericton, New Brunswick, Canada
Monday, 9th January 2012
Jon died aged 74, son of the late Joseph William Oliver and Irene Eleanor Oliver (nee Puckett)
Gordon Stuart Blaber
Chinnor, Oxfordshire, England
Friday, 14th May 2010
Gordon passed away very unexpectedly on Friday 14th May 2010. He had not been ill, and the night before had been discussing their forthcoming holiday with his lovely wife, Barbara. He died peacefully in his sleep. He leaves behind two daughters, Sara and Carol, and grandson Charlie. Beloved brother of John A Blaber.
Funeral held at Oxford Crematorium, 25th May 2010.
Rev'd Kenneth Richard John Blaber
Ladner, British Columbia, Canada
Tuesday, 21st October 2008
Rev. Kenneth Richard John BLABER passed away in Ladner, BC on October 21, 2008, at the age of 77 years. Ken, one of eight children of Albert Edward BLABER and his wife Rosetta (nee STONEHAM), was born and raised in Eastbourne, East Sussex, England, where he first worked as a coal mine surveyor. In 1956, he and his wife Joyce (nee LEE) also of Eastbourne, emigrated to Canada where Ken was initially employed as a mining engineer in northern Ontario. In 1966, Ken was ordained by the Anglican Church and went on to serve as a parish priest and reserve chaplain in both Ontario and Quebec. Following his retirement, he and Joyce spent a number of years in the Kingston, Ontario area, prior to moving to Ladner, BC in 2005. Ken is survived by his wife, Joyce, and children Paul (Lisa Dixon) of Ottawa, Ontario, Andrew (Arlene) of Port Moodie. BC and Sharon (Grant) of Ladner, BC, 8 grandchildren and one brother, Stan (Doreen), of Westham, East Sussex. Ken was very active in the church and volunteer community in Kingston and had a passion for travel, science and nature. He will be greatly missed.
Florence 'Florrie' Sarah Blaber - 94
Seaford, East Sussex, England
October 2008
Mary Blaber - 94
Basingstoke, Hampshire, England
Wednesday, 6th February 2008

Mary lived for most of her later life in Eastbourne. She died just 12 days short of her 95th birthday. She leaves two sons, Trevor and Bryan.
Funeral held at Aldershot Crematorium, 26th February 2008
Margaret Vera Blaber - 92
Welling, Kent, England
Monday, 7th May 2007
Emily Alice Lee (nee Blaber) - 100
England, UK
Thursday, 10th January 2007
Emily died at the wonderful age of 100 years and 2 1/2 months.
Reginald J Blaber - 74
New Jersey, USA
Thursday, 5th May 2005
On Thursday evening, 5th May 2005, Reginald J Blaber passed away. On Saturday, 30th April 2005, he slipped on a flight of stairs and suffered brain damage. On Thursday he was taken off life support and died hours later. He was a dedicated researcher into his branch of the Blaber family, and was instrumental in the formation of his family branch on this web site. "He was a great man and will be missed dearly" said his nephew, Jeremy Blaber, of Kingston, NY, USA.
Irene Eleanor Oliver - 95
Prince Albert, Saskatchewan, Canada
Tuesday, 29th March 2005
OLIVER, Irene Eleanor - At the Herb Bassett Home, Prince Albert, on the 29th of March 2005, Irene 'Rene' Oliver (Puckett) passed away at the age of 95. Born in Prince Albert, she was the daughter of the late John and Bessie Puckett (Blaber). Rene lived a good and a full life, never far from her birthplace. She was a concerned teacher, a loving wife and mother, an indulgent grandmother, a voracious reader, an involved church goer, a successful gardener, a charming hostess, a crossword puzzle expert and her orange tarts were unequalled. She will be greatly missed but not forgotten. She leaves her daughter Megan of Whitehorse, Yukon, her son Hugh (Karen) of Edmonton, Alberta, her son Jon of Fredericton, New Brunswick, and her grandchildren Janet, Ian, Farrah, Derek, Todd, Joseph and Nicholas. Her husband of 67 years, Joseph, predeceased her in 2003. There was a Memorial Service to celebrate her long life at St. Alban's Cathedral on Monday, April 4th 2005 at 2:00 p.m.
---
---
Please pass on to us any news for publication here, and state whether you want any contact information included. Please use the Guest Book or Message Board.
---
| Home | Guest Book | Index | Genealogy | GEDCOM Info | Family Trees | Family News | Message Board | Maps | Census Dates | Lewes Churches | English Years | Scottish Years

|

Where's John | Useful Facts |
© 2017 John Arthur Blaber